On June 4th Bohdan took part in the 7th annual regatta "Nordea and Friends". The event takes place in the Scout's Marine Centre in Puck, Poland.

There were 18 teams composed of 3 to 4 people, all of them current or former employees of Nordea Bank.
Bohdan as usually was a skipper of one of the boats.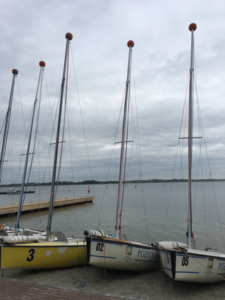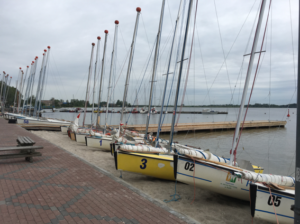 The race started at 11:00 when all boats were there in the starting zone. The weather was good, wind 3-4B, unfortunately no sun and the rain forecast.
The forecast came true during the second run. It started to rain, sometimes even intensively. The wind force grew and the wind started to change direction. The waves grew in hight and the white wave crests appeared. Many crew members got soaked so the jury decided to end the regatta after the third race and all the boats came back to the beach around 2 pm.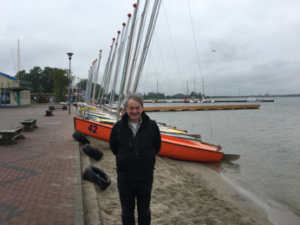 Bohdan, in his starts in the regattas, quite regularly placed 7th or 13th. This time he and his crew came 13th (as last year he was 7th).
The weather discouraged the photographer from taking pictures afloat. Therefore, we enclose some pictures from the previous events.
Ahoy